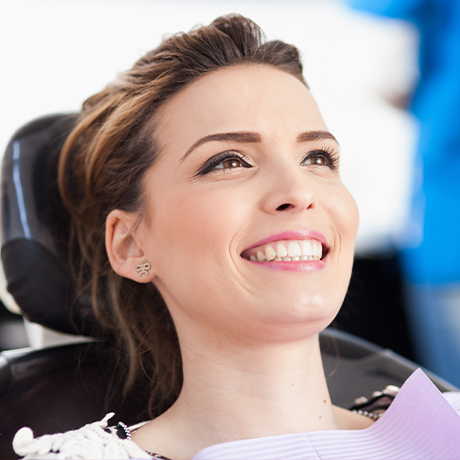 General Oral Surgery Procedures & Technology – Canton, GA
Comprehensive Services to Restore Your Oral Health
Life happens when it comes to your oral health. Whether you've experienced a bad fall, a sporting injury, or you've been diagnosed with a serious oral disease that requires surgical intervention to treat, the team at North Metro Oral & Implant Surgery has the knowledge and expertise to restore your oral and overall health. Our dental office is equipped with the technology to make your next appointment comfortable, productive and efficient. Give us a call to set up an appointment with Dr. Carey today!
Why Choose North Metro Oral & Implant Surgery?
CBCT Scans
Performed In-Office
Comprehensive
Oral Pathology Performed
Several Sedation
Options Available
Impacted Tooth Treatment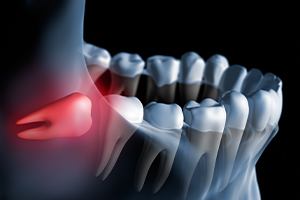 If a tooth fails to emerge or only emerges partially into the mouth, it is considered to be impacted. This most commonly happens with the third molars or wisdom teeth but can also occur with other teeth. Teeth may be impacted in one of three different ways including soft tissue impaction, partial bony impaction, and complete bony impaction. An impacted tooth can occur when there is simply not enough room in the jaw for the tooth to fully emerge or can occur when a tooth becomes twisted, tilted or displaced when trying to emerge. If left untreated, an impacted tooth can lead to infections, decay, root damage and/or cysts. It can also cause the other teeth in your mouth to shift. In most cases, the appropriate treatment for an impacted tooth is to have it removed.
Tooth Extractions
When a tooth has become severely damaged or is at risk of interfering with neighboring teeth negatively, an extraction may be performed. Teeth may need to be extracted for a variety of reasons, not just because they are erupting wisdom teeth. For example, extractions are performed if you intend on pursuing orthodontic care in the future and need multiple teeth removed. In more rare cases, genetics can cause more teeth to erupt. If your child needs to have baby teeth removed so that permanent teeth can properly erupt, this can be performed as well.
Facial Trauma Repair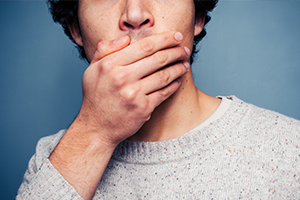 If you are looking for an oral surgeon who offers maxillofacial reconstructive surgeries, with anesthesia options, for accident victims, you can trust Dr. Carey and the caring staff at North Metro Oral & Implant Surgery. If you have been in an accident that has caused trauma to your face, we can help. Our dentist and staff are dedicated to helping you recover from your accident and regain your confidence as well as your quality of life. If you have lost teeth due to your accident, we can provide dental implants that will allow for replacement teeth that look, feel and function like natural teeth.
Oral Pathology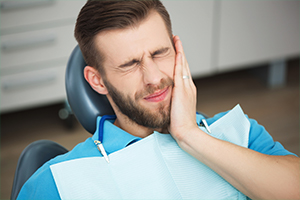 Oral pathology involves the evaluation, diagnosis, and treatment of diseases such as cancers affecting the mouth and throat. As an Oral and Maxillofacial Surgeon, Dr. Carey is highly qualified to evaluate patients, provide biopsies, diagnose and remove oral pathologies and, if needed, perform comprehensive, maxillofacial reconstructive surgeries.
Sinus Augmentation/Sinus Lift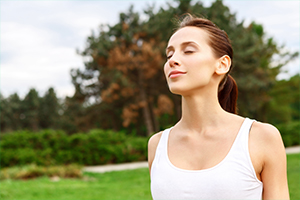 Sinus augmentation surgery is an oral surgery procedure sometimes referred to as a sinus lift. It involves adding bone between your jaw and your maxillary sinuses which are located on either side of your nose. To make room for the bone, the sinus membrane has to be moved upward or "lifted." A sinus lift is needed when there is not enough bone in the upper jaw or when the sinuses are too close to the jaw for dental implants to be placed.
Denture Preparation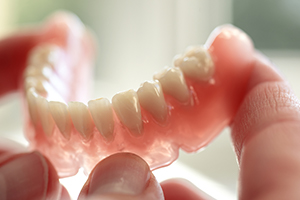 In some cases, a procedure called an alveoloplasty is needed to prepare the mouth for dentures. This procedure involves smoothing down the bones in your jaw so that your dentures will fit comfortably and will not be painful to wear. In other cases, existing teeth must first be removed before a patient can be properly fitted for dentures. Whatever your needs, you can expect to receive the highest quality care in a warm and nurturing environment.
TMJ/TMD Disorders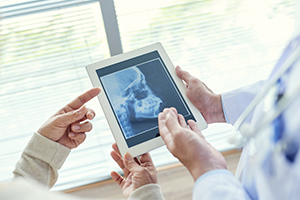 If your bite is largely uneven or you suffer from chronic teeth grinding (bruxism), it can easily put additional stress on the nerves and soft tissue that make up your temporomandibular joints. These joints connect the lower mandible to the skull and allow for all of your jaw's complex movements. If stress is causing them pain and you've developed TMJ disorder (TMD) as a result, we can help you diagnose and treat the condition and reduce your symptoms as a result.
CBCT Carestream Scanner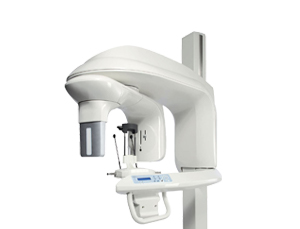 Digital x-rays have become the standard in dental offices around the country, but 3D imaging has the power to tell us even more about your many oral structures. The CBCT Carestream 9600 scanner is designed to capture 3D cross-sections of your jaw, teeth, gums and other oral structures for easier treatment planning and diagnostics. The scan takes less than a minute to complete and plays a significant role in improving surgical outcomes.