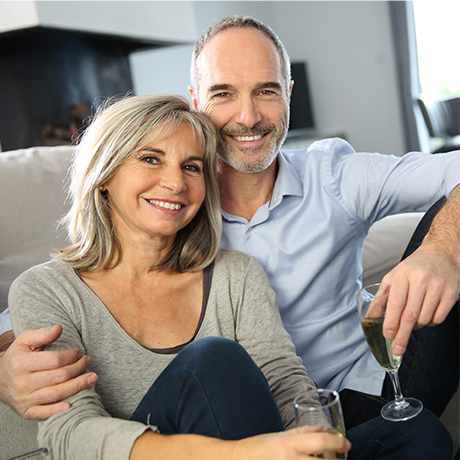 Dental Implants – Canton, GA
Restoring Teeth from Top to Bottom
North Metro Oral & Implant Surgery proudly serves the residents of Canton, Marietta, Woodstock, Kennesaw and the surrounding areas with dental implants as well as complete oral surgical care. Our surgeon, Dr. John W. Carey, is highly qualified to provide dental implants to replace missing teeth or to provide additional support for complete or partial dentures. After evaluating your case, we'll give our professional recommendation and create a detailed treatment plan designed to meet your needs.
Why Choose North Metro Oral & Implant Surgery for Dental Implants?
Bone Grafting Performed
to Improve Outcome
Modern Technology Utilized
– Including the CBCT Carestream 9600
Numerous Sedation
Options Available
Benefits of Dental Implants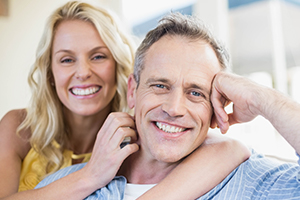 Dental implants serve as replacements for missing tooth roots and thus serve as a foundation for replacement teeth that look, feel and function like natural teeth. This revolutionary tooth replacement system has enabled millions of people all over the world to enjoy normal function and an attractive smile. After years of research and clinical trials, this option is not only offered with confidence but in most cases, is the ideal means for structural support of tooth replacement.
Furthermore, dental implants are considered to be the most durable tooth replacement option available today, largely due to their integration with the existing bone and soft tissue. On average, they last between 25 years and a lifetime when properly maintained. There's no worry of your implant shifting or slipping out of place, which is a very common issue with dentures. Because dental implants continuously stimulate the existing bone, they are the only tooth replacement solution that feels nearly identical to natural teeth.
Surgical Dental Implant Placement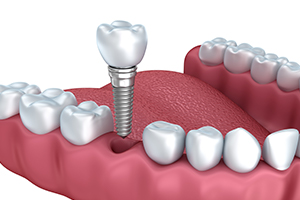 Dental implants can be used to provide support for the replacement of one, several or all teeth. While the implant surgery takes place in our dental office, the implant-supported replacement teeth are created by your restorative/general dentist and then are attached to the dental implants. As part of your treatment, we carefully plan the placement of each implant to ensure the most successful outcome and integration possible. Detailed planning also helps us avoid vulnerable structures during placement, including sensitive nerves in the jaw.
Indications for Dental Implants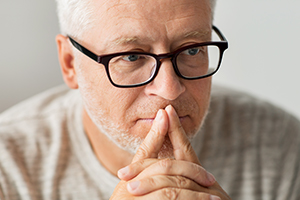 There are many potential applications for dental implants. Those who are missing one tooth, multiple teeth, or even an entire arch of teeth can benefit from their use. Learn how you can get started today!
---
---
---
---
---
Bone Grafting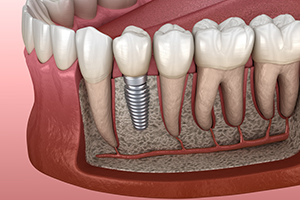 If you've been missing teeth for a long time, there's a very real possibility that your existing bone tissue has deteriorated over the years, making it more difficult for implants to integrate with your jaw. Bone grafts take either existing bone from your body or donated bone and integrate with your jaw to expand the overall volume and size of your socket, making implant treatment viable.
Partners with Your Dentist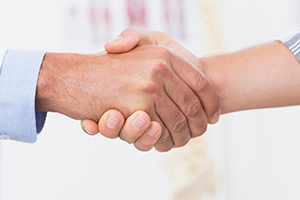 At North Metro Oral & Implant Surgery, we work directly with your dentist to confirm that all of your needs are met and that every step of your implant treatment is taken into consideration. By partnering with your dentist, we can guarantee that the surgery we perform coincides with the restorations that will eventually make up your brand-new smile. We streamline the process, ensuring that you're getting the best price for your treatment and having the most comfortable experience possible.
The Cost of Dental Implants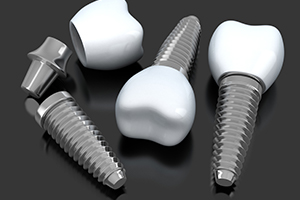 When determining the cost of your treatment, it's important to keep in mind that your needs are largely going to differ from other patients. For example, needing one implant placed is going to be much cheaper than needing multiple in order to anchor a more complex restoration. Furthermore, those in need of preparatory treatments to receive dental implants, including bone grafts, sinus lifts or stronger forms of sedation, will need to pay more.
With that said, dental implants are largely cost-effective compared to bridges and dentures because of their longevity and low maintenance. Bridges do not last as long as dental implants and dentures require daily maintenance and routine repair and replacement. These costs can quickly add up, forcing you to pay more compared to dental implants in the long-term. Dental implants are considered an investment that you can rely on for many years to come, not constantly worry about after you've received them.