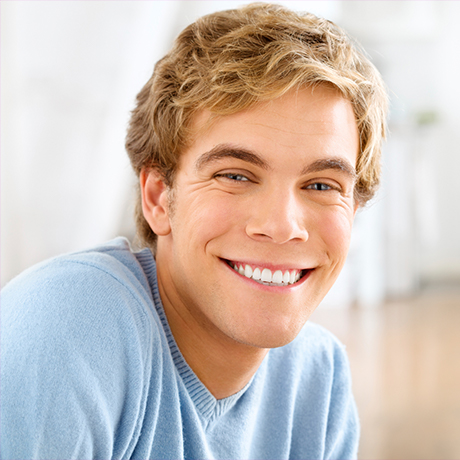 Wisdom Teeth Extractions – Canton, GA
Protect Your Future Oral Health from Problematic Teeth
North Metro Oral & Implant Surgery proudly serves the residents of Canton, Woodstock and the surrounding areas with expert wisdom teeth extractions, orthodontic exposures as well as complete oral surgical care. If your wisdom tooth (teeth) interfere with your current smile's alignment, cause oral pain, or increase your risk for an oral infection, we'll take the steps necessary to extract them and protect your future oral health.
Why Choose North Metro Oral & Implant Surgery for Wisdom Tooth Extractions?
Experienced Oral Surgeon
and Long-Term Staff
Multiple Sedation Options
Performed for Better Comfort
CBCT Scanner Provides
Improved Surgical Planning
Indications for Wisdom Teeth Removal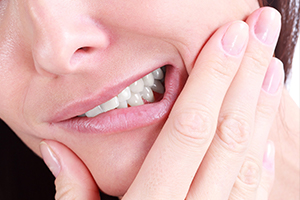 If you are experiencing symptoms such as red, sore, swollen or bleeding gums, jaw pain, persistent bad breath or a bad taste in your mouth, these could be indications that your wisdom teeth are impacted and need to be removed. Failure to seek treatment for impacted wisdom teeth can lead to worsening pain as well as serious and expensive dental health issues. The wisdom teeth or "third molars" located in the back of your mouth and are usually the last teeth to develop and can cause wisdom teeth pain. Their formation is usually completed sometime between the ages of 15 and 20.
Impacted Wisdom Teeth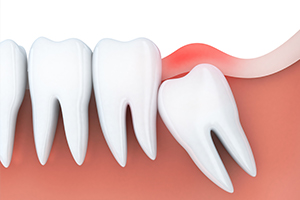 If there is not enough room in the mouth for the wisdom teeth to grow and become fully functional, the result may be impacted teeth. There are three different types of impactions including soft tissue impaction, partial bony compaction, and complete bony impaction. These three types of impaction can cause infections, decay, root damage and/or cysts to occur and can result in symptoms such as headaches, earaches, tooth crowding, and orthodontic relapse. To avoid these serious oral health problems, it is important for impacted wisdom teeth to be removed.
Wisdom Teeth Removal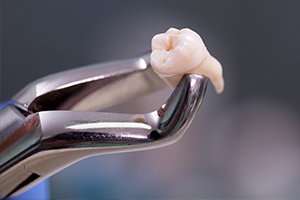 After you've received all numbing agents and sedatives (if requested), we'll begin the process of locating your erupting wisdom tooth. If the tooth is trapped underneath an existing tooth or gum tissue, we'll create a small incision in your gums and begin breaking down the tooth into smaller pieces. This allows for easier removal compared to extracting all in one piece. However, if the tooth is easily accessible, we will use an elevator to gently remove the tooth from the periodontal ligament. Once removed, a pair of dental forceps are used to grasp and pull the tooth from the jaw.
After Extraction of Wisdom Teeth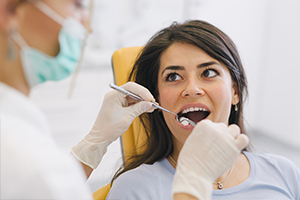 As part of your aftercare, we'll go over any medications to take if prescribed and habits to maintain as your mouth heals. Take note of the following tips to ensure a successful recovery and avoid complications:
Bite down gently on the gauze pad to promote healing, replacing as needed
Avoid smoking, using straws, hot beverages, and food that requires extensive chewing
Keep to a soft diet (i.e. soups, stews, soft-cooked noodles, eggs, gelatin, ice cream etc.)
Get plenty of rest and keep your head elevated to promote healing
Take painkillers as needed and use a cold compress to reduce potential swelling